Founder of Vital Connections Massage & Bodywork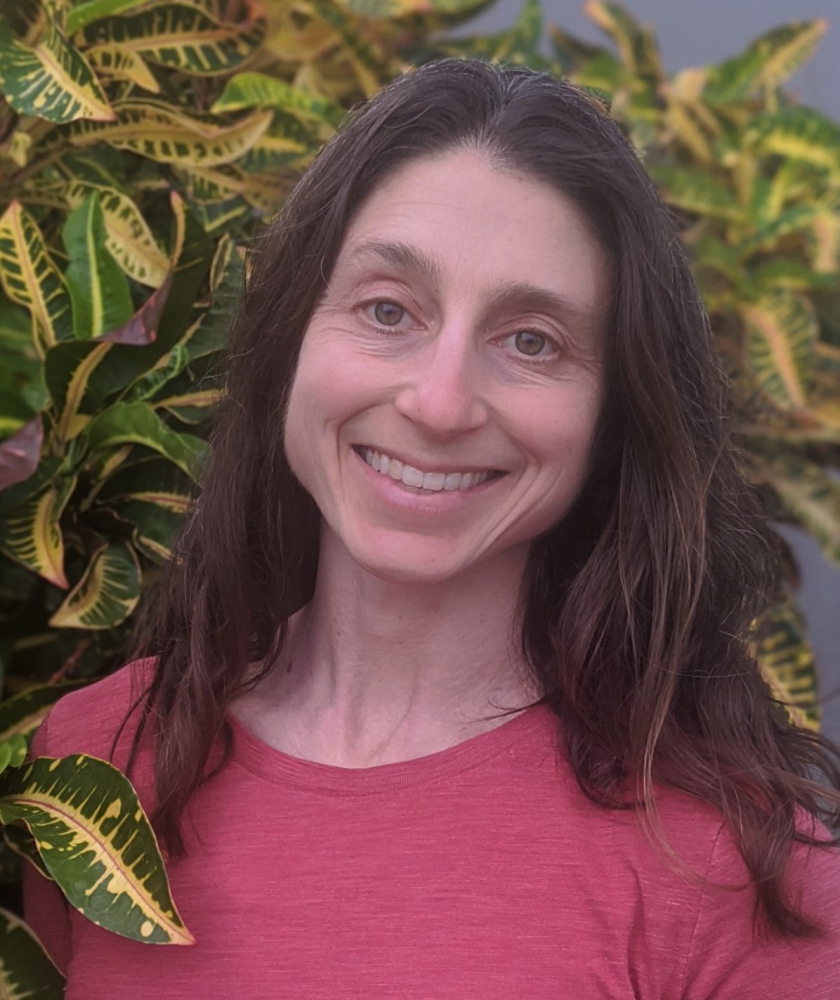 As a massage therapist, Danielle Ouimette's passion is helping people along their path to well-being and vitality. Danielle believes that massage and bodywork is a fascinating journey inward, which fosters a strong connection between mind, body and spirit.  Through gentle awareness, Danielle works with clients to awaken the body's own healing mechanisms, inner balance, and potential.  Whether your goals include healing an injury, recovering from chronic pain, managing stress and tension, improving posture and flexibility, or becoming more in touch with your body and mind, Danielle welcomes the opportunity to help you.  She is honored to be part of your journey!
Education & Training
Danielle Ouimette is a Licensed Massage Therapist, Nationally certified by the NCBTMB and licensed to practice in the state of New Hampshire.  She graduated from the McIntosh College Massage Therapy Program in 2006, and is a member of the American Massage Therapy Association.  She also completed a 200-Hour  Vinyasa Flow Yoga teacher training program with Yoga on York in 2012.  Danielle is a Reiki II practitioner and hold a B.A. in Earth & Environmental Science from Wesleyan University.
Background
Danielle Ouimette began her career as an Environmental Scientist, motivated by a love of nature and the desire to foster appreciation and respect for the natural world. Soon after graduating from college, she sustained an athletic injury and worked for several years to find effective treatment. Danielle's path eventually led her to the world of natural healing, and to an amazing experience with bodywork and manual therapy that sparked her interest in Massage Therapy.
Danielle has been involved in athletics throughout her life, and a background in gymnastics, soccer, and running fueled her interest in the human body and its mechanisms of movement. Danielle's current yoga & meditation practices continually unveil new horizons of human potential to her, and allows a constant evolution of her practice in life and as a massage therapist. Massage therapy has become a natural path for Danielle to affect positive change in the Seacoast area, and to help others connect to the unlimited possibilities of natural healing.
Specialties
Danielle specializes in Thai Yoga Bodywork, as well as traditional table massage techniques. She takes an integrative approach to treatment, and blends massage and bodywork techniques including Deep Tissue massage, Thai Yoga Bodywork, Craniosacral Therapy, Myofascial Release, Neuromuscular technique, Swedish Massage, and Reiki. Danielle Ouimette is certified in Prenatal Massage and enjoys offering the multi-faceted benefits of massage to women on their journey towards pregnancy, birth, and post-partum. Danielle offers individualized instruction to clients in yoga postures, simple stretches and at-home exercises that enhance healing and mind-body awareness.
Other Interests
Danielle is a mother of a super-fun and crazy boy, born in Dover in 2013.  Danielle loves nature and the outdoors and is grateful for the time spent hiking and biking in New Hampshire, our beautiful Seacoast area, and beyond.  She is an adventurer at heart and enjoys traveling to explore foreign landscapes and cultures. She also spends free time practicing yoga, bodysurfing, enjoying music, and drawing.